On this meeting's agenda: waterfront transit, a Rail Deck Park development proposal, various TCHC issues, self-driving cars, cryptocurrency, a new revenue tool, and, of course, tree removal applications.
Several items were deferred from the last meeting; check my previous write-up.
Getting Around
Wow, it seems like just yesterday that the City embarked on a waterfront transit "reset"—unifying the patchwork of planned and ongoing projects into a cohesive network plan. The latest report on the Waterfront Transit Network Plan includes details on laying the groundwork for extending light rail to Humber Bay Shores, redoing the Bathurst/Queens Quay/Fleet St. intersection, and options for improving the link between Union and Queens Quay. Read the full report here.

It's officially time to get excited about new elevators at Lansdowne station, as Council is set to expropriate the needed land.

The wave of the future: self-driving cars! Are we prepared? If the proposed interim car-share policy is any indication, the general public's greatest concern will be about these robo-cars taking valuable parking spaces away from human-crewed vehicles. Is this how the Butlerian Jihad begins?
Shelter and Housing
Urban Planning and Development
Parks and Public Space
Taxation
Sprots
Miscellaneous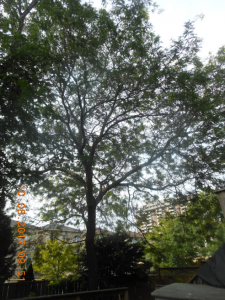 An Open Data Master Plan. Honestly I think the civic tech nerds would just be happy if the City made its current offerings not suck.

The 2018 election approacheth. Here's an updated policy on use of City resources.

Tree Removal Application of the Month: in a rare occurrence, North York Community Council was divided on the question of this honey locust tree near Bathurst and Wilson. Cllr Carmichael Greb was in favour of approving the permit. Cllr Carroll wanted to deny it. Both motions lost on a tie. Draaaa-ma!
---
Watch the meeting on YouTube or track its progress on Meeting Monitor. I may be too depressed to watch idk idk. I hate everything.