Here's a quick overview of this week's committee meetings at City Hall! Issues to watch for: shelter beds and affordable housing, election accessibility, ferry terminal designs, the Spadina subway extension, and more.
Monday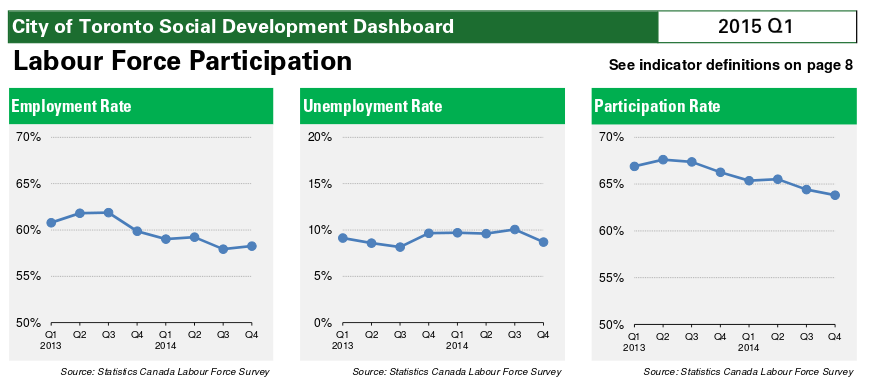 Here's Fire Services' five-year plan. An interesting stat: 35% of TFS' workforce will be eligible for retirement by 2018. This is no doubt a factor in their ongoing diversity initiative.

The big item with regard to the emergency shelter system: 54 new shelter beds for LGBTQ2S youth. This is a Big Deal — a disproportionate number of homeless youth get kicked out when they come out. Torontoist has more on the new shelter.

After the province eliminated the CSUMB, a fund that helped people on social assistance get (or improve) accommodations, the city used remaining provincial funding to create the Housing Stabilization Fund. Here's an annual update. By far, the HSF is mostly used for furniture and rent deposits (i. e., first and last).

The Social Development Dashboard is a quarterly report on how the City is doing when it comes to employment, housing, childcare, and poverty. Check out the full report.

Did not know Cllr Pasternak was such a fan of tennis.
Tuesday
Board of Health
The city's AIDS and drug prevention programs have been folded into one, the Urban Health Fund. If your community organization applied for funding…well, the review process is under way.
Preservation Board
Want to know if a historic building in your neighbourhood is being renovated, demolished, or saved? Take a look at the agenda; it includes heritage properties across town from wards 18 to 30.
Wednesday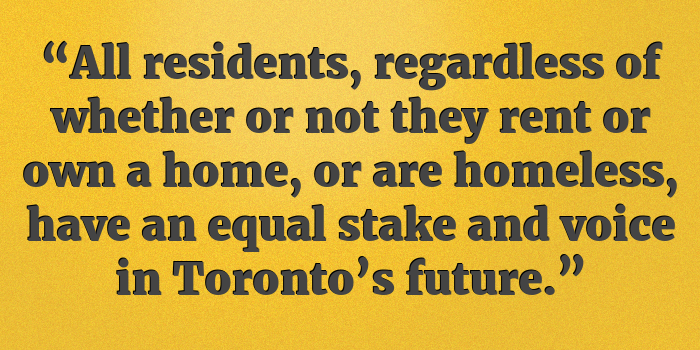 Executive Committee
The mayor's "cabinet" has quite a lot on its plate this meeting:
The city manager is recommending making the Ombudsman's and Lobbyist Registrar's terms a flat 7 years, non-renewable, rather than the current 5 years with an option to renew for another 5. Much like fixing councillors' speaking time at five minutes with no option to vote for an extension, this might reduce the sway of petty squabbles. 😛

Related: Cllr Pasternak wants to know whether the housing equity commissioner position can be more like accountability officers'.

How accessible was the last election for people with disabilities? This report highlights what steps the City has taken and what challenges it faces. Personally I'm impressed that accessibility measures include hiring people with disabilities to work the election, not just serving them. (Fun stat: this time around, 160% more voters used the Voter Assist Terminal, a voting machine that allows for more types of input, like audio and Braille.)

The Disability Issues Committee wants parking enforcement officers to lay off Wheel-Trans vehicles, which are being ticketed during pick-ups and drop-offs.

The ongoing TDSB shakeup has people concerned about the role of schools as community hubs.

Worth a read: Toronto's affordable housing to-do list for the next ten years.

mammo

karygiannis
Before the Board this meeting: an overview of the competition to design the new Jack Layton Ferry Terminal. Check out the five candidates.
Thursday

Local public space activists have long tracked this agenda to learn where the next giant billboard eyesore will be. Check out the addresses — if you want to have a say in what goes up in your neighbourhood, email the committee and ask to speak! Don't forget to mention the specific item number (e. g. "SB2.1").
---
Aaaand nothing interesting is going on Friday. Did I miss anything important? Let me know or leave a comment below.