Since my last visit to the lakeside, there's a whole new crop of increasingly bizarre insect babies to be found on milkweed, thistle, and goldenrod. Photos and explanations after the jump, brought to you by that weird person who stares at leaves.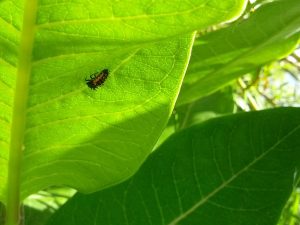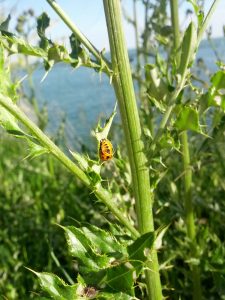 You'd never guess it, but the spiky black-and-orange bug on the left is a ladybug larva! Later it pupates inside an armadillo-like orange shell stuck to a leaf, eventually emerging as a fully grown beetle like the one on the right.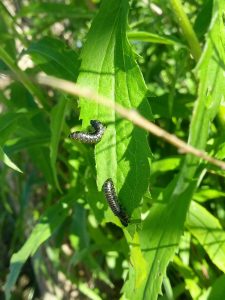 I was mystified by the iridescent black worms that devoured much of the goldenrod. Turns out they're skeletonizing leaf beetle larvae, genus Trirhabda; there's several species in Canada and it's hard to tell which one these will grow up to be. The top one is slowly waving its butt in the air, a response to disturbance. I don't find it very threatening, but perhaps its predators do?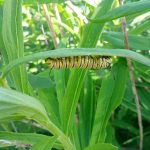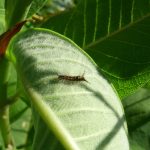 Careful observation paid off — I found these two caterpillars on the undersides of leaves. The white, black, and yellow-striped one is a monarch butterfly caterpillar. The other is a white-marked tussock moth caterpillar. If you see a caterpillar that looks like brightly coloured toothbrush bristles with a fiber optic light coming out of its butt, it's probably some kind of tussock moth. Don't pet them; some of those bristles are urticating, which means they'll give you a rash.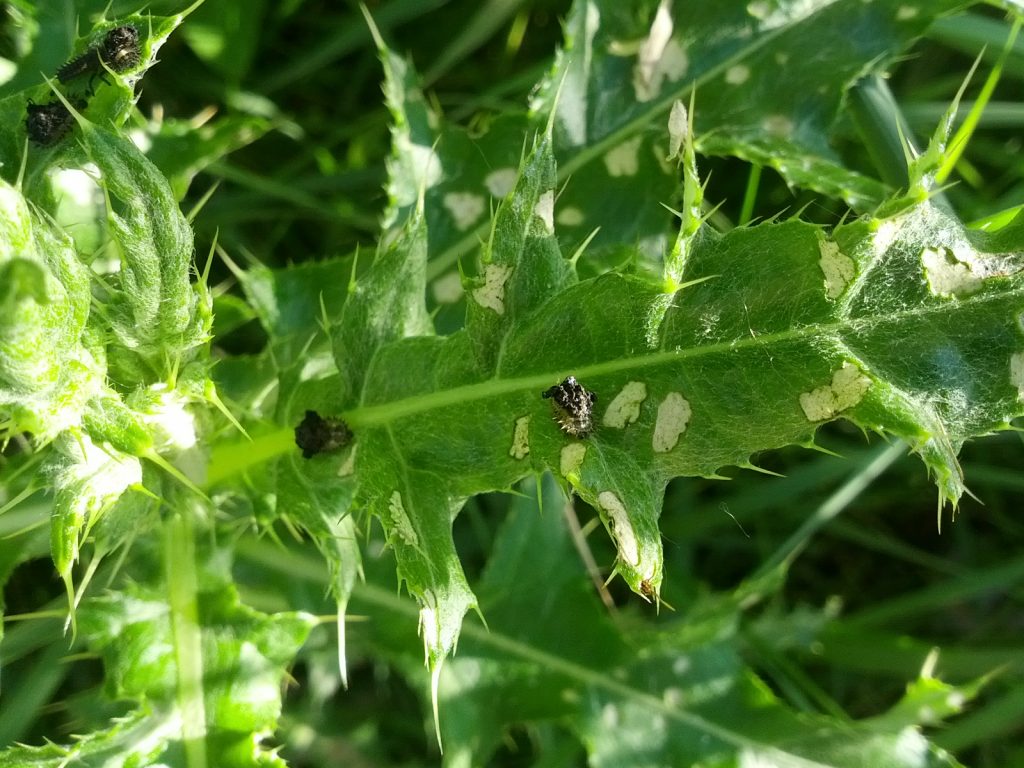 I wouldn't have given the little bits of excrement on the thistle leaves a second thought if I hadn't seen one of them moving! If you look closely, underneath that gross lump of crap (and yes, it really is crap, not just mimicry) is a pale, delicately fringed tortoise beetle larva. This shit-shield helps them avoid getting picked off by hungry ladybug neighbours — though personally, if I were a tortoise beetle larva, I'd take my chances.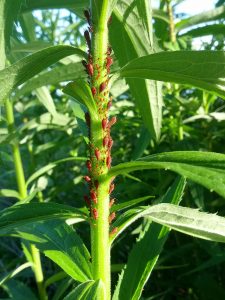 These red goldenrod aphids seemed quite large to me, but they haven't grown wings yet. If you have a moment, read up on aphid reproduction, because it's amazingly weird. Like, female aphids can reproduce asexually and give birth, not to eggs, but to live young that are already pregnant with the next generation. What the fuck.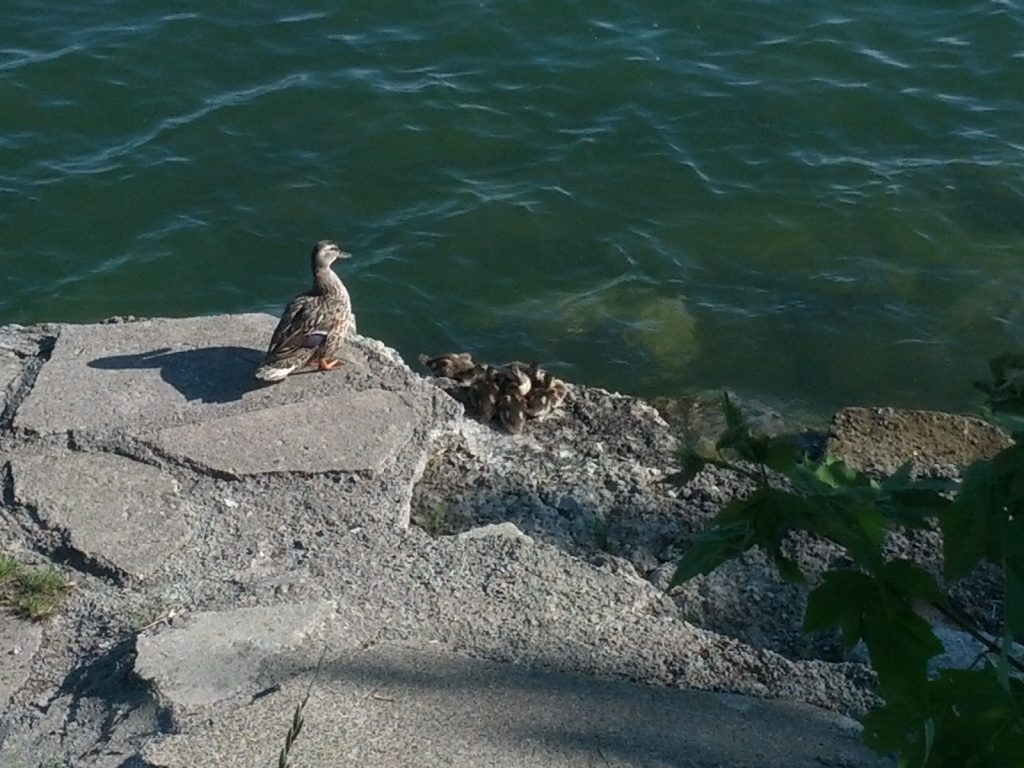 Okay, fine, have some brain bleach: fuzzy brown and yellow ducklings snuggling together in a pile by the lake. Their parents each tried to take a few out for longer swims, but the ducklings weren't really having it. Because snuggles. If I find out any disgusting facts about ducklings, I'll let you know.